Top 10 MMA Welterweight Prospects of 2013
09/25/2013
18155 Views
Welterweight Division
#5 Prospect: Rashid Magomedov

Profile:
Rashid Magomedov is the reigning M-1 Welterweight Champion with a 15-1 overall record.
Not much is known about Rashid's athletic background, though he does hold some accolades in boxing and was listed as a hand-to-hand Combat National Champion for Russia. Magomedov made his MMA debut in 2008, winning his first 4 fights via TKO/KO finish. He eventually signed with the M-1 promotion where he quickly started to make his name known with close decision victories over future Bellator fighters Frodo Khasbulaev and Shamil Zavurov. Magomedov extended his winning streak to 7 before ultimately losing a rematch with Khasbulaev via split decision.
Magomedov rebounded with 3 straight wins, including a 1st round TKO of Rafal Moks and a decision victory over TUF 16 alum Igor Araujo. Rashid briefly competed outside of M-1 in 2011 as he won a 16-man tournament by defeating 3 opponents in as many days.
Magomedov returned to M-1 in 2012 where he defeated Yasubey Enomoto for the M-1 Welterweight title. Magomedov went on to successfully defend his title against Alexander Yakovlev in a close decision. Rashid had yet to fight in 2013, though he was tentatively scheduled to fight Brazilian Silmar Nunes outside of M-1, but M-1 supposedly forced Rashid to turn down the fight at the last minute.
Camp/ Country:
Rashid trains out of Gorec MMA, which is home to fellow M-1 fighters Ramazan Emeev, Khanilav Kanilaev, and Magomed Sultanakmedov. Gorec is not considered one of the elite camps in Eastern Europe, though it is home to a strong collection of upcoming talent. They have yet to send one fighter to the UFC or Bellator, which is a concern for Magomedov's chances at moving stateside.
Career Forecast
Magomedov is probably Russia's top overall fighter that has never competed for a major promotion and it will likely stay that way as long as he is M-1's champion. M-1 has had their fair share of conflicts with Bellator and their disputes with the UFC are very well known. M-1 has failed to promote any new title contenders over the last few years, so Magomedov is basically at their mercy as far as bring in new talent or allowing him to test himself against stateside competition.
Magomedov is a natural striker, but his greatest skill is probably being so well-rounded. He has stellar takedown defense and is also virtually impossible to submit. His finishing skills are a bit lacking, but he does have power in his hands. His aggressiveness comes and goes, but he has made it a habit of pulling out close decisions by being better conditioned than his opponents. Though Magomedov is not a massive Welterweight by any means, he does seem to have a strong build and generates a lot of power from his legs. He is extremely light on his feet with superb reflexes.
Magomedov's size will be a concern should he sign with the UFC or Bellator. He has admitted in past interviews that he virtually cuts no weight and usually walks around at 176 lbs. He has gotten away with it thus far in his career mainly because there are few high-level wrestlers competing in Russia. He has yet to become an elite finisher and his passiveness at times can become a bit frustrating to watch. Magomedov has always been a very cerebral fighter and he can somewhat be a Lyoto Machida-type fighter in that he would rather wait out his openings than simply push the pace and attack.
Rashid could very well be the top prospect in the entire Welterweight Division when it's all said and done. He has shown that he can go 5 rounds with some very high-level competition, and he has really raised his overall game over the last couple of years. The main problem is that Magomedov's career is now stuck in neutral. M-1 seems to have no intention of letting him out of his contract and they have proven to be very conservative with recruiting outside talent to keep their champions busy. We recently saw Vyacheslav Vasilevsky's failed attempt at escaping his M-1 contract and if anything that episode has only made M-1 more paranoid about losing their top talent to stateside competition.
Should Magomedov eventually sign with the UFC, I could truly see him being a Top 25 fighter, capable of winning fights against the likes of Mike Pyle, Rick Story, or Matt Brown, all of whom are Top 25 at the moment. His wrestling is too much of a wild card to predict his success against the Top 10, but if Magomedov can somehow make the cut to 155 lbs., he could truly be a championship level fighter.
Statistics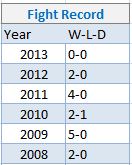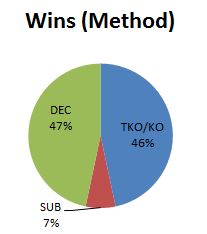 Videos
Video 1: Magomedov vs. Rafal Moks (2011)

Video 2: Magomedov vs. Yasubey Enomoto (2012)

Other Links
Twitter: None
Sherdog Profile: http://www.sherdog.com/fighter/Rashid-Magomedov-41524